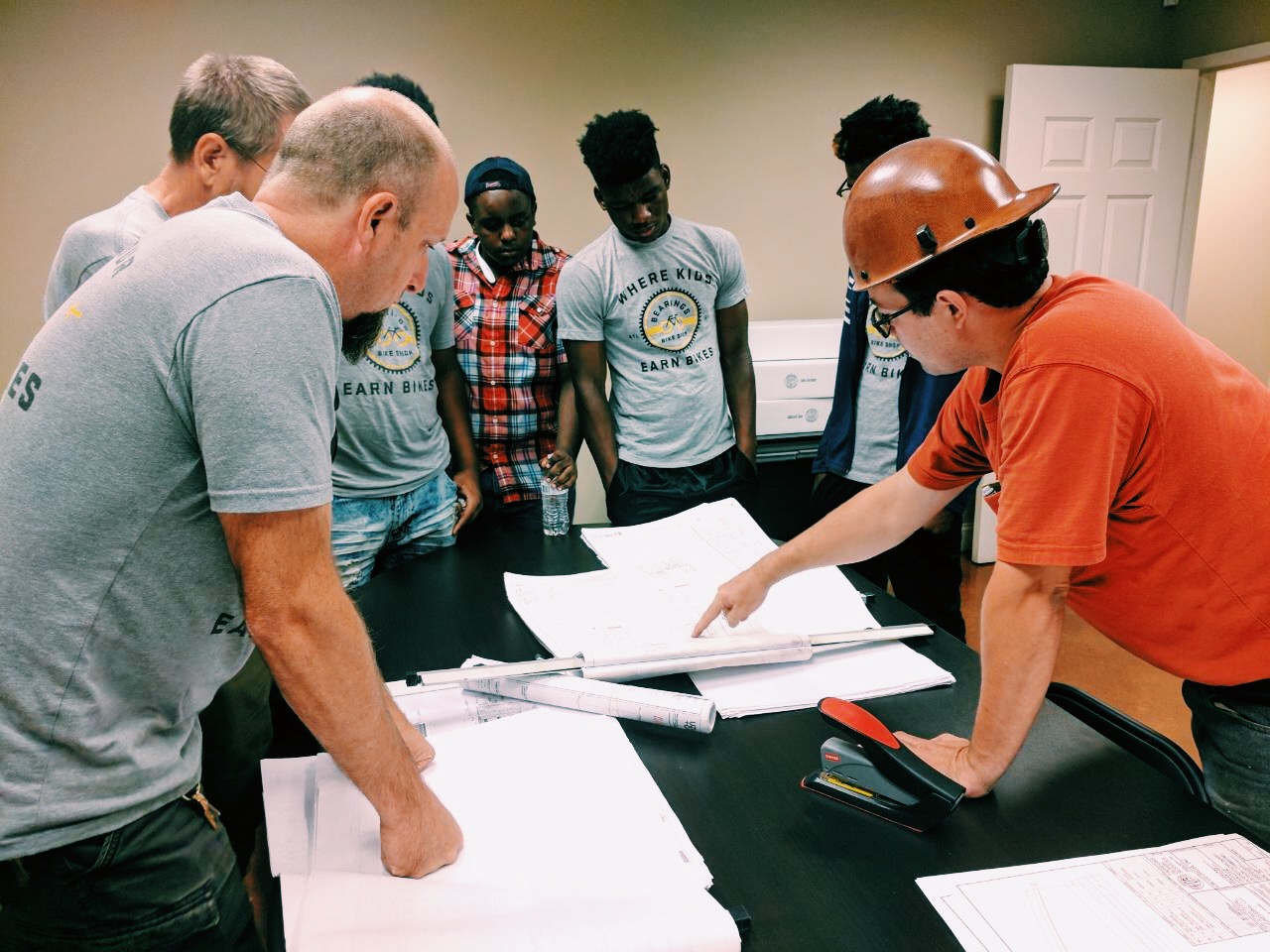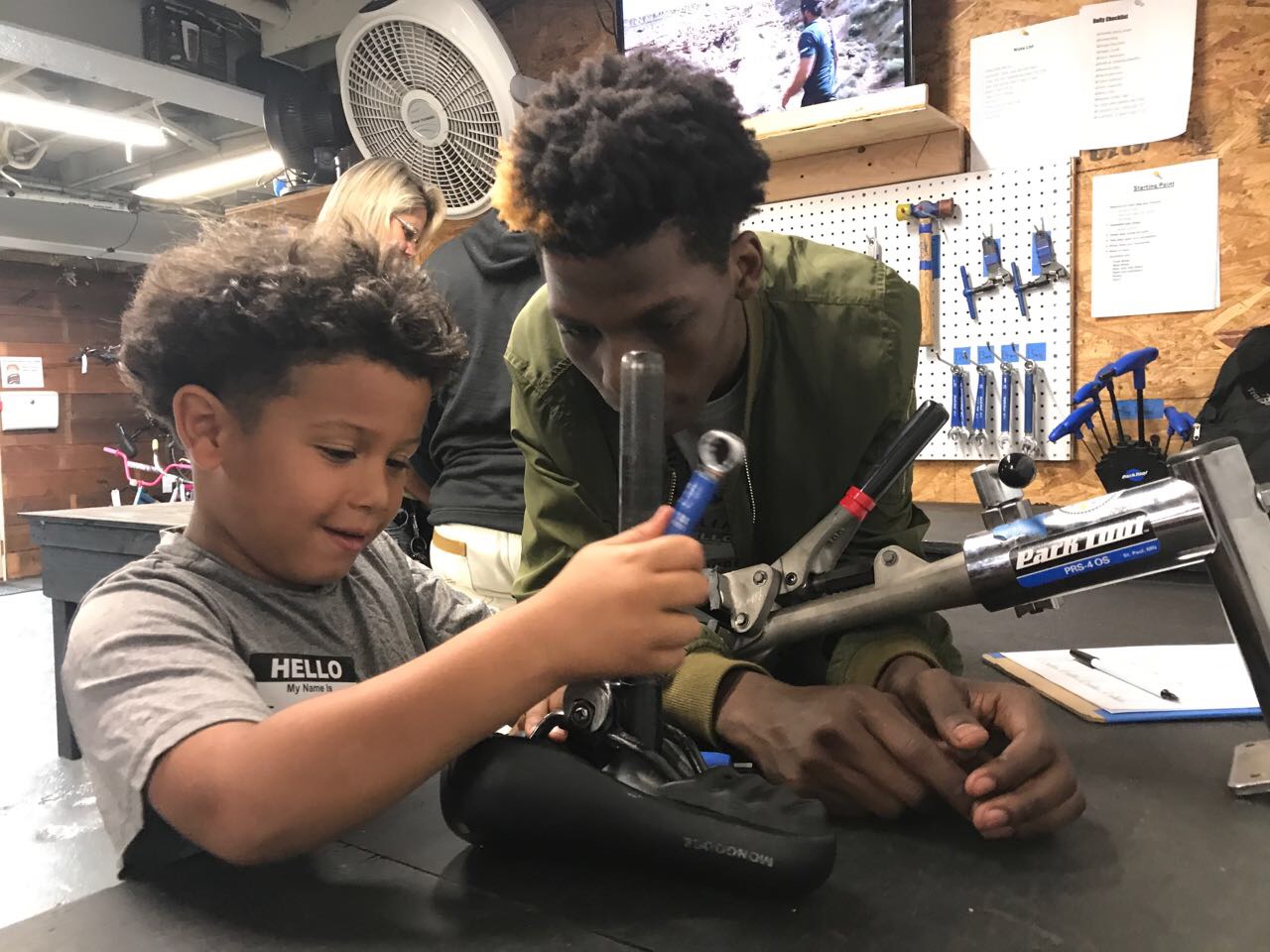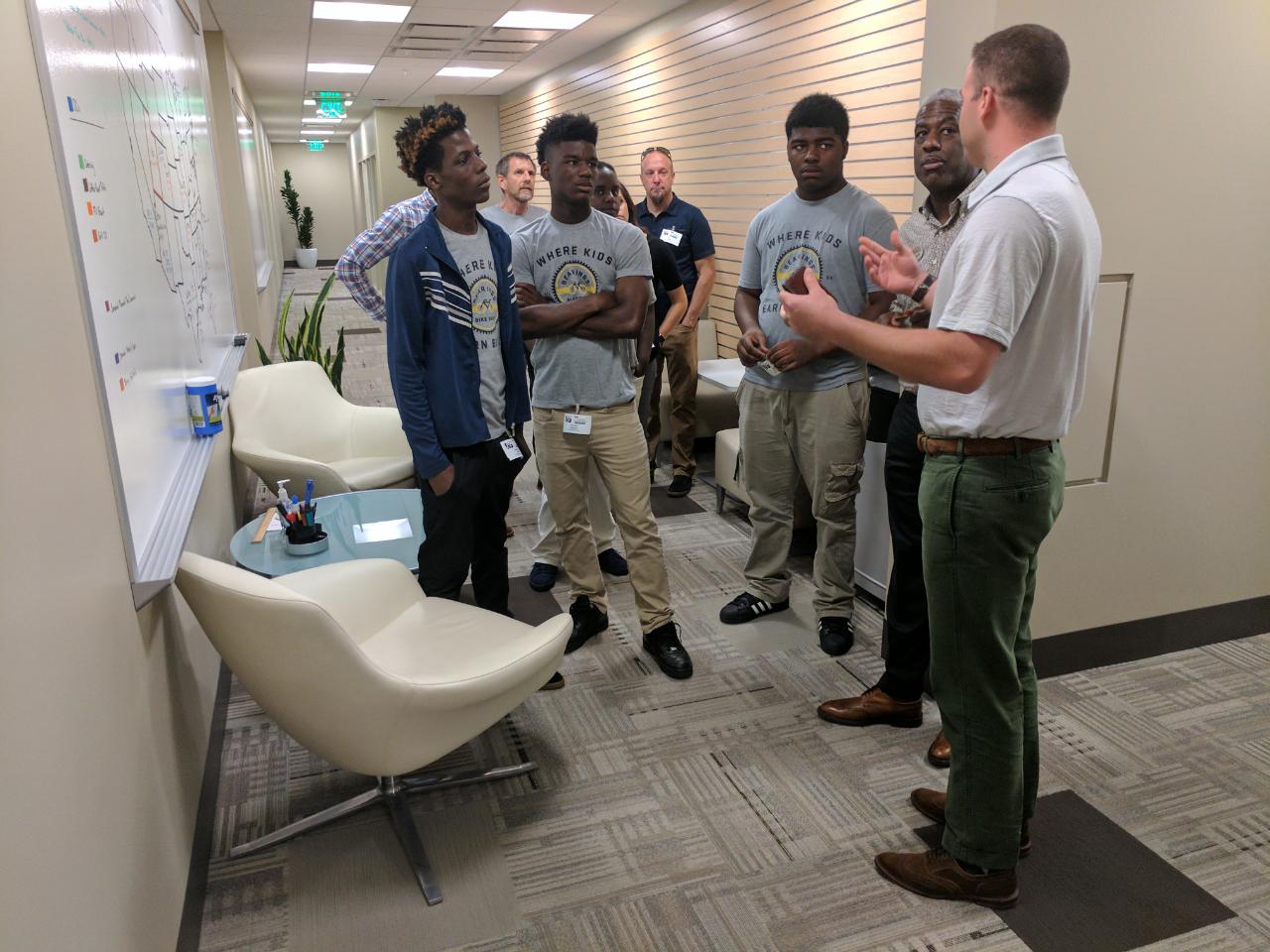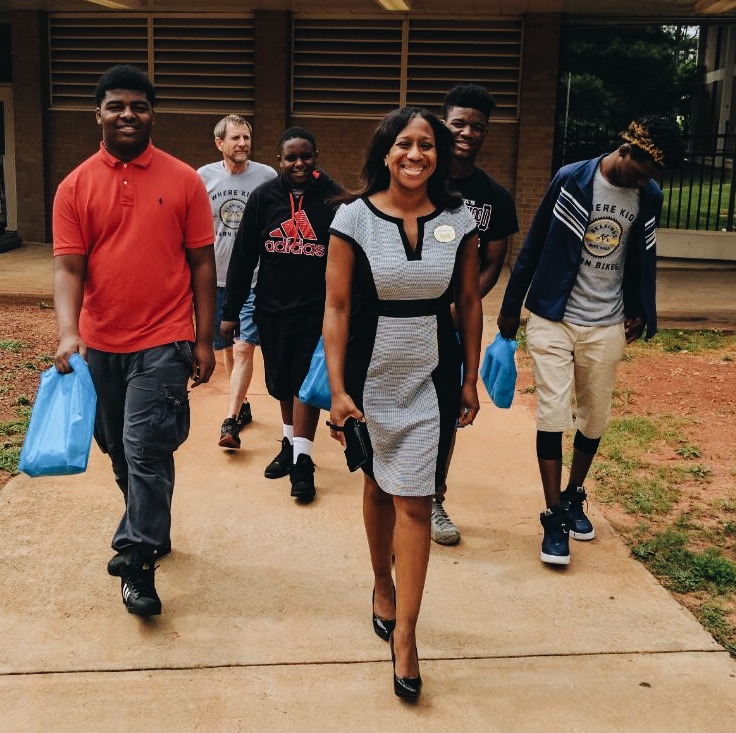 Summer mentorship opportunity
Bearings Bike Shop is seeking caring, experienced professionals who are interested in providing mentorship and guidance to high school students as they complete an intensive summer internship.
About the summer internship program
Our vision is to ensure that every kid we serve learns the essential life skills to become productive citizens with character, confidence, and purpose. The Advanced Training Program, our summer internship, gives high school students the opportunity to earn a wage (usually for the first time) while participating in training for advanced mechanical skills, financial literacy, job skills, and career development.
Time Commitment:
Tuesday, May 29th, 6 - 9 pm (Kickoff Event / Meet & Greet)
Bi-weekly lunch* meetings (approximately 1.5 hours each, any time after 11:30 am)
Tuesday, June 12th
Tuesday, June 26th
Tuesday, July 10th
Tuesday, July 24th
*On these Tuesdays, the interns' responsibilities at the shop conclude at 11:30 am. We suggest a lunch meeting, but mentors/mentees are welcome to work out an alternative time based on their schedules.
Monday, July 30th - internship wrap-up & appreciation event TBD, mentor attendance optional
Goals:
Reflect on the internship activities and the intern's performance in order to learn and benefit from the experience.

Answer questions, share from experience, and guide discussion focused on the topics of skills, interests, training opportunities, various types of employment, and career advancement.

Provide a supportive ear and constructive feedback on the intern's plans and aspirations, giving wise counsel as he or she develops individualized, attainable education and employment goals.
Support
Communication: Prior to each of the lunch meetings, you will receive a brief update about program activities and the intern's performance during the previous week. You will be asked to send a quick recap of your meeting by the end of the week.

Conversation Starters: You will be provided with a basic outline for the meetings, with some required and some optional points to cover. Our intention is to provide you with plenty of material to help get a productive conversation started, while leaving space for the conversations and relationship to develop authentically.

Optional Resources & Activities: We may provide books, articles or extension activities to help guide and focus the discussion.

Meal Stipend: We will provide gift cards to locations nearby the shop.
For more information or to volunteer, contact Claire Dozier at claire@bearingsbikeshop.org.